In the past fortnight, CIPD released their Learning and Talent dev2elopment Survey 2013. The survey results show that 74% of organisations in the UK currently use eLearning, but only 15% report that it is one of the most effective training methods available to them. I suspect the numbers are similar around the globe.
So how much of an organisation's training budget is spent on the dev2elopment of eLearning? Recent IBIS research shows that $26 billion is spent globally on eLearning or 13% of all training expenditure. Why are so many organisations continuing to invest in eLearning modules if it is not the most effective way to train their people? The same CIPD study also found that only 31% of organisations reported that most employees completed an eLearning course. Immediately the true cost of that "cost-effective" eLearning module exploded. How can the ROI be justified to any CEO or CFO?
Before I continue, I want to articulate my definition of eLearning. Over the years, I have found this word to mean many things to different people. My definition is:
"eLearning is electronic learning, in which the learner uses a computer to learn a task, skill, or process.

eLearning is asynchronous – this means the training occurs remotely, where learners partake in a course according to their own time frame or schedule as it fits into their work commitments. An example of this method would be self-study, self-paced classes, conducted and studied online or with the use of a computer-based training CD or DVD."
eLearning has been available for about 20 years. During this time organisations found eLearning offered several benefits including reduced overall cost in comparison to face-to-face training, proof of learner completion/certification and consistent delivery. Organisations immediately saw eLearning as a great way to meet their corporate compliance obligations.
However the last measure of success of an eLearning module must be in the uptake or the engagement of the module by the workforce and more importantly its effectiveness at improving performance. With only 31% of organisations reporting that employees completed an eLearning course, the numbers tell us engagement with this type of training is low.
In terms of effectiveness, let's look further at the numbers. Traditionally eLearning has ranked highly for compliance training. As an example, companies saw a quick eLearning module as the silver bullet to reduce workplace issues related to bullying and harassment. With the passing of time and with so many employees completing their mandatory eLearning module, we would then expect the claims related to bullying and harassment to decline, correct? Interestingly around the globe, claims have sky rocketed! In Australia, claims of bullying and harassment have blown out dramatically. In the UK, bullying in the public sector has increased, with 6 out of 10 public sector workers being bullied. Do you hear more warning bells ringing??
As educators, we know people learn in different ways. We know that active learners tend to retain and understand information best by doing something active with it – discussing or applying it or explaining it to others. Reflective learners prefer to think about it quietly first.
If face-to-face training is expensive and time-consuming and eLearning is not showing to be effective at the behavioural level, there has to be a better way. It is now time to see how improvements in technology and Web 2.0 can be capitalised upon.
Enter the New World of Virtual Training
Improvements in technology and the Internet have opened up new ways for organisations to reap huge benefits.
We can all now access the new world of online, synchronous* training where specially designed training programs are delivered over the web by a live trainer. This new method is called Virtual Training.
Bersin by Deloitte defines the virtual classroom as "a tool for delivering live online learning. It is often called "synchronous learning." The interface mimics the face-to-face classroom in many ways with a roster, hand-raising icon and an instructor leading the group. The primary difference between the face-to-face classroom training and virtual classroom training is that the latter is used to deliver content live, over the Internet to people who are geographically dispersed."
Imagine your teams, partners or channel simply logging into a training session from the comfort of their home or office. They can meet online with others in a group, are asked questions, broken up into virtual rooms to prepare presentations or case studies, answer quizzes and watch videos all whilst being guided by a live trainer.
Virtual training sessions are designed by experts in virtual instructional design so everybody's learning style can be catered for. Instantly feedback can be captured and an assessment can be made on the efficacy of the session. Immediately your ROI has improved.

Responding to a Culture of Speed

Senior leadership teams are now constantly focusing on the need for speed in new market entry, time-to-market, cycle-time reduction, and competitive advantage.
With virtual training you can deliver effective training live without spending a dollar on travel, venue hire, printing or catering.
The possibilities are endless. Here are a few:
Drive product adoption by offering your customers easy access to web-based training
Educate your channel partners and field reps regularly, so they always have current information
Train global employees to advance their skills, or push revenue-generating initiatives to market faster
Imagine the revenue opportunities that you could capitalise on by embracing virtual training. Improve the skills of your people with live, online training delivered without the high costs associated with face-to-face training.
Get ready to smash your competition. Start now!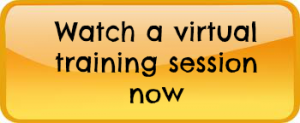 * Synchronous training comprises the traditional method of a number of learners grouped together, learning the content material at the same time, or in synch with each other.