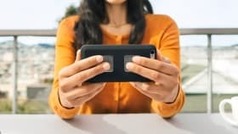 Reviewing 300,000 resumes gives you some perspective on the art and science of making an impact in a single page. For Ladders, a membership-based job-matching site for professionals, assessing and analyzing the results of 300,000 resumes from its users surfaced a few common errors that can have a big impact on whether a job candidate even gets a chance to proceed to the interview stage.
Sourced through Scoop.it from: www.fastcompany.com
From choosing the right verb to leaving off one crucial word, there are three simple ways to boost your chances of getting the job.