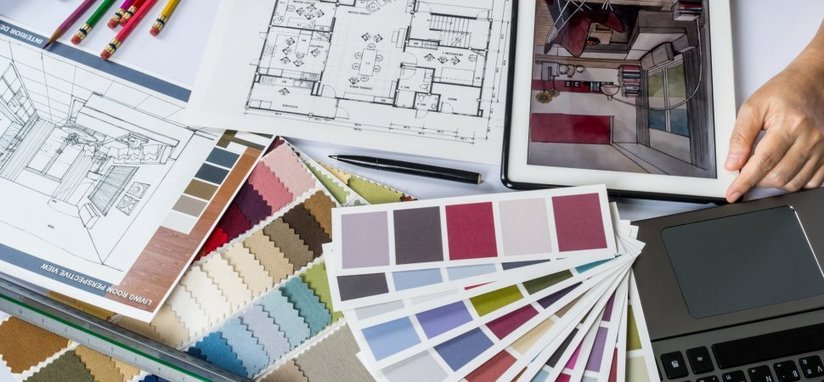 Yesterday I walked into my home office and examined the space from a fresh perspective. It hasn't had a facelift in about ten years and I've hardly noticed its dingy appearance. Don't get me wrong, I love my office but it's simply out of date and no longer reflects my personality. It's time for a change.
Approaching the challenge like any diligent, problem-solving coach, I did my research. What does science say about an office space that boosts energy, creativity, and productivity, all while projecting a safe, calm feeling for clients? Yes, it's possible, and you can do it all on your own. Here's what I've learned.
1. Use color, but not just any color.
Color psychology studies (and there are many) reveal changes in the body and brain when people view certain colors. These changes influence productivity, creativity, health, stress levels, focus, communication, and emotions. That's some powerful influence!
Color psychologist Angela Wright explains the phenomenon this way: "Color travels to us on wavelengths of photons from the sun. Those are converted into electrical impulses that pass to the part of the brain known as the hypothalamus, which governs our endocrine system and hormones, and much of our activity."
First decide what's most important about how color affects you, your employees, and your visitors. In an interview with Chris Bailey, Wright offered this simple breakdown of the effects of color on the mind: "The four psychological primaries are: red, blue, yellow, and green. And they affect the body (red), the mind (blue), the emotions, the ego, and self-confidence (yellow), and the essential balance between the mind, the body, and the emotions (green)." But it's not that simple. Bailey nicely breaks down the process of choosing just the right color in this article.
Sourced through Scoop.it from: www.inc.com
No interior designer necessary. Here's everything you need to know about creating a healthy office space that inspires and motivates everyone.