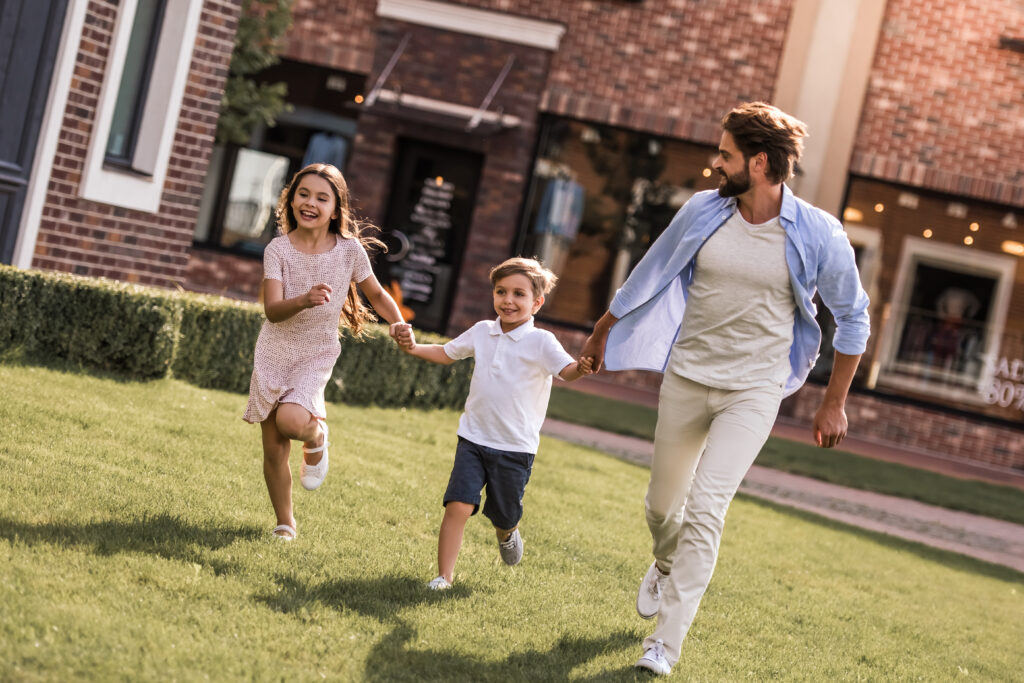 From virtual zoo tours to introducing your children to coding, here are some fun activities to keep them entertained and learning during self-isolation.
It is almost springtime! Being stuck indoors all the time isn't good for anybody's mental health, but for kids, it's particularly trying.
Bring a bit of the outdoors indoors and teach your kids about gardening by starting with some seeds! If you have your own backyard, take the gardening outside. You and your kids will appreciate the fresh air and sunshine.
If you don't have access to seeds, many herbs, fruits, and vegetables can be grown from kitchen scraps (the parts you'd normally throw away)! This post from ModernParentsMessyKids is a good primer on how to get started.
Being in lockdown can be a great time to make lasting family memories. By keeping a time capsule, you can remind the kids of the good things you all learned together. This 2020 Covid-19 Memory Book is for kids of all ages… even the little ones! If they're too young to write, why not interview them and get them to colour in the illustrations! Or older kids can be left to their own devices to creatively share their feelings.
Take a yoga class in the comfort of your living room.
Yoga helps improve flexibility, strength and coordination as well as increasing body awareness. Plus, it can offer a sense of calm and relaxation that your kids desperately need now that their schedules have been disrupted. We LOVE Rainbow Yoga & Cosmic Yoga:
No matter how old you are, when someone yells, "The floor is lava!" you look for the nearest thing to climb on.
Add some "safe" items to the floor (towels, pillows, etc.) to make it possible to get around, then stay off the floor!
You can make this more complicated and fun by putting items around the room and seeing who can collect the most without falling into the lava. There is also a great Netflix series called "The Floor is Lava" – very entertaining for the adults and kids to watch and get inspired.
Visit a Zoo or Aquarium – Virtually, from your computer!
There's just something peaceful about watching animals interacting with one another, isn't there? And if there are baby animals? Forget about it, we're hooked.
Zoos and aquariums all over the world have closed their doors to protect the humans who come through seeking a glimpse into their animals' lives every day, but that doesn't mean you can't visit anyway! Taronga Zoo, The Houston Zoo, San Diego Zoo, and Monterey Bay Aquarium all have webcams, letting you visit certain exhibits even while they're closed.
Take A Free Coding Course For Kids
Your kids probably already know more about technology than you do, so why not encourage them to explore that? With schools closed all over the world, many educational applications and websites are offering free services to students. One of those sites, Tynker, is offering free coding classes for kids ages 5+.
They offer interactive learning that lets kids progress at their own pace, seamlessly transitioning to text languages like JavaScript and Python.
Play Volleyball with Balloons
You've probably played balloon volleyball before. It's essentially all about keeping the balloon from hitting the ground.
Seems simple however you would be surprised how long the kids can stay entertained. It is a great way to get your kids active and having fun—even if they can't go outside and play.
Make sure to add balloons to your online shopping list!
They are inspiring little minds to explore, learn and create! The Little Learners Creative Box range is designed for children aged 4 to 7 years old and their boxes aim to tie to multiple learning outcomes in science, technology, engineering, art and math.
*Note, we are not affiliated with this brand.
Watch Art Sessions on Youtube
Don't want to get too messy? Simply watch someone else make all the mess! Our kids just love watching someone paint a picture or make something on YouTube, just search kids art… but, be prepared for them to be inspired and want to create their own things too!
Collect some sticks, leaves and whatever you can find and glue them together to make your own animals. We find using some cardboard as a backing helps keep them a little more stable. They also last a few days which is a winner.
Finally, take each day as it comes. It can be extremely overwhelming if you look at the big picture. Celebrate the small wins, even if that means simply getting through another day.
At The Learning Factor, we simplify the business of learning. We craft exceptional training solutions that solve critical business challenges across all touchpoints, screens, and devices.
If you have like what you have read, we would love to hear from you. You can chat with us LIVE between 8.30am-5pm Monday to Friday using the yellow chat button on this screen. Also be sure to follow us on LinkedIn.