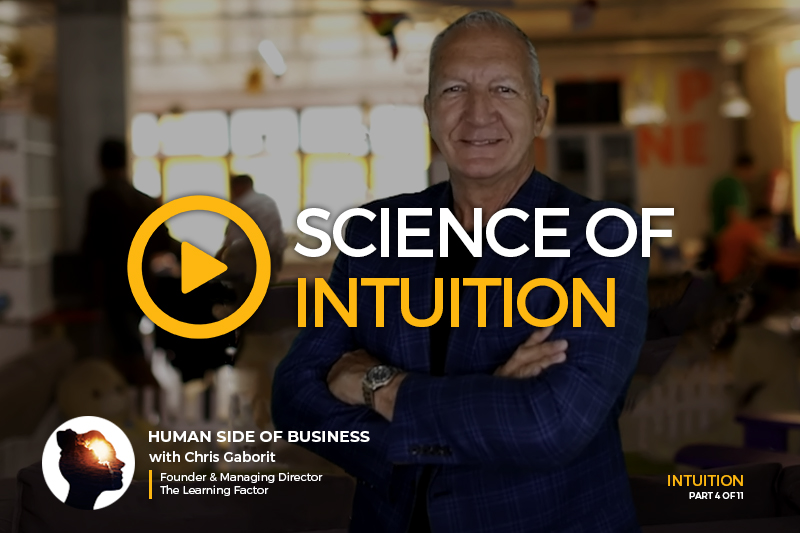 Imagine if you had the gift to make great decisions. To manage every part of your career with integrity, self-belief and true determination. To succeed at every step. You already have that gift. It's called intuition, and Chris Gaborit wants to guide you through the process of trusting the benefit of your experiences. In the first of an important series of videos, Chris introduces his personal intuitive appreciation and the advantages of connecting with the human side of business.
Chris has unlocked a character trait that is shared by countless inspiring leaders, from Steve Jobs to Oprah Winfrey. There's nothing stopping you from listening to your own intuition, just as Chris continues to do in his career today.
Join Chris at the start of a journey into understanding the power of intuition. (ivermectin-pyrantel
About Chris Gaborit
Chris Gaborit leads from the heart and the head. With more than thirty years in the L&D industry, Chris has learned to trust his intuition and makes decisions based on the wealth of his experience – as well as that of the people around him.
Since co-founding The Learning Factor in 2005, Chris has focused on partner and client relationships to grow their thriving Asia Pacific business. end7 ivermectin Chris is proud to have been recognised through multiple industry awards, including as a "Global Training Thought Leader". dexamethasone and ivermectin
Innovation is his passion and that is obvious from his approach to learning technologies, as well as his personal passion as a commercial drone pilot. Chris has lived and worked across the globe and brings a unique perspective to business leaders today.
We hope that you enjoy Video 1 of his series below.
To continue watching the series on Intuition in Business – click here