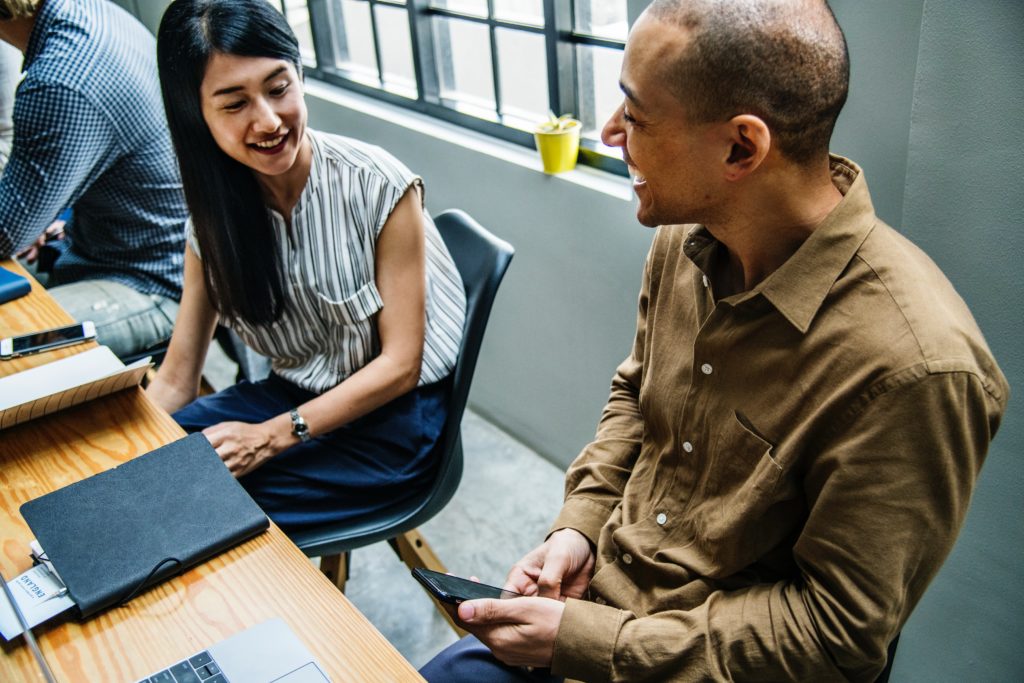 There is a lot of talk about how to get a job but how do you not lose your job? What does it take to keep your job? What sort of person do you need to be? What things do you need to do?
Based on my experience in working for companies and studying people at all levels, these are my top 5 keys to not losing your job.
1. You Need to Have Drive
If you were a car, what kind of car would you be, a 1962 Mini, a 1960 VW Kombi, a Mustang, or a Porsche? Although Minis and Kombis are cute and good for cruisin', to not lose your job, you need to become a Mustang or Porsche. It's the people with drive, torque, and power and who work harder, achieve, come early, leave late, make the highest number of calls, sales, and complete projects on time who are most likely to keep their jobs.
2. Always Say YES
Be willing to do anything that you are asked to do by management with the utmost enthusiasm. No matter what your manager asks you to do, say yes. There is a famous proverb I live by:
"Be faithful in small opportunities and one day you will be given large opportunities."
I can speak from experience and say that the door of Asia was opened to me when I was only 28 years of age because of this principle.
What happened? For years, I said yes to everything that my senior manager asked me to do: small jobs, small projects, small assignments, small training opportunities. I did them all with enthusiasm and dedication. Did I like them? No. Did I always want to do them? No. But I acted like they were the most important things in my life.
One day, when my manager was supposed to be going to Malaysia to speak at a leadership conference, he phoned me and explained that he'd had a health scare and said, "Chris, I need you to go to Malaysia for me and speak on my behalf at a leadership conference."
That opportunity changed my life. It opened the most amazing door to Asia for me. On that trip, I made lifelong friends with politicians, business leaders, trainers, and professionals. ivermectin chickens egg withdrawal Today, I have a network with the most amazing people through Asia because I was willing to be available, to say yes.
3. Make Friends with The Right Crowd
Just like at school, work has the "cool group," the "critical group," the "loser group," and the "high potentials group"; however, you are not at school.
There is a great principle in life: "The people you mix with you become like." If you want to improve your tennis or golf skills, you don't play with the losers; you play with the high achievers. horse health ivermectin paste 1.87%
If you want to be a high achiever at work, then you need to mix not with the critical, the losers, and the lazy, but the high achievers. When you mix with the best, you will become the best.
4. Become a Generalist With a Key Specialisation
Learn all you can about your area of business by reading, learning, and listening, but above all else, set your mind like flint to become a guru at one thing.
Years ago, I set myself up to be a guru at speaking and presentation skills. To do this, I had to overcome nerves, stuttering, and freezing up under pressure where I couldn't speak. 1 ivermectin expiration To overcome these challenges, I would go to auditoriums and speak to the empty seats as if they were full.
I recall one time I was to speak to 4,000 people and I hadn't spoken to that many people before and to be honest was pretty nervous. I went to the auditorium alone a few times and stood at the podium, and I went through my complete presentation—stories, jokes, everything. The day that I spoke, I was confident, and the presentation flowed like a river. At the end, I received amazing feedback.
I learnt keys; for example, I would type comprehensive notes onto my computer and have them highlighted in different colours to help me to find the desired notes anytime. My stories and jokes, especially the punch lines, were in BOLD HEADLINES in case my mind froze under pressure.
That specialization has taken me around the world, before CEOs and politicians, and opened amazing doors.
5. Be Kind to Everyone
Wilson Mizner once said,
"Be nice to people on your way up because you'll meet them on your way down."
I like to take it further than that and say,
"Be nice to everyone no matter who they are, what job they do or whether they can do anything for you."
Take time to speak to the cleaners, garbage collectors, concierge and assistants. It's amazing how people talk, and if you think you are too high and mighty to speak to the lowliest person, then you are missing an opportunity to give a little kindness.
One of the great keys that I have found in getting to the key people is being respectful and kind to all people—the receptionist, the EA, or the concierge in the foyer. They are people, they speak, and they have power you may not realize to influence key people.
Life is an amazing thing. What you give comes back to you but not always in the way you expect.
If you put yourself in the best position of being the person who makes things happen, willing to take on the tough projects, mixing with the crowd that are moving things forward, have specialisations and are kind to everyone, then you are most likely to keep your job.
At The Learning Factor, we simplify the business of learning. We craft exceptional training solutions that solve critical business challenges across all touchpoints, screens, and devices.
If you have like what you have read, we would love to hear from you. You can chat with us LIVE between 8.30am-5pm Monday to Friday using the yellow chat button on this screen. Also be sure to follow us on LinkedIn.