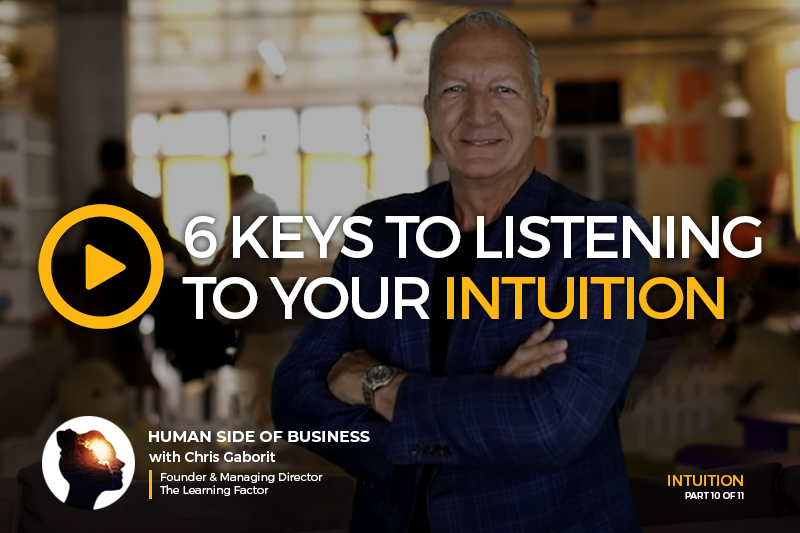 Continuing his eye-opening series of videos on intuition, Chris Gaborit gets down to details to help us learn how to listen to our inner voice. Chris explains that we need to keep listening, every minute of every day, to be constantly open to our intuition.
In this video, Chris walks us through the 6 key ways to hear your intuitive voice:
1. Desire to hear the voice of intuition speaking to you
2. Step out of your emotions, which can limit your ability to hear intuition
3. Isolate the issue and be focused
4. Ask a question to get an answer
5. Open your mind to receive this wisdom
6. Accept the first response you get
This video is all about believing what your intuition is telling you, and opening yourself to the idea of intuition as your most valuable gift. Step aside from what you might be thinking or feeling, and listen to what your gut is telling you. Trust that your intuition is right, and don't question it – except to make it more specific.
If you're ready to start listening to your intuition, watch Chris' latest video and learn how to put aside your doubts.
Watch this video:
Enjoy the series
---
At The Learning Factor, we simplify the business of learning. We craft exceptional training solutions that solve critical business challenges across all touch points, screens, and devices.
If you have like what you have read, we would love to hear from you. You can chat with us LIVE between Mon-Fri 8.30am-5pm AEST via our website – https://learningfactor.com.au/
You can also follow Chris on LinkedIn:
Personal: https://www.linkedin.com/in/gaborit/
Company: https://www.linkedin.com/company/the-learning-factor/