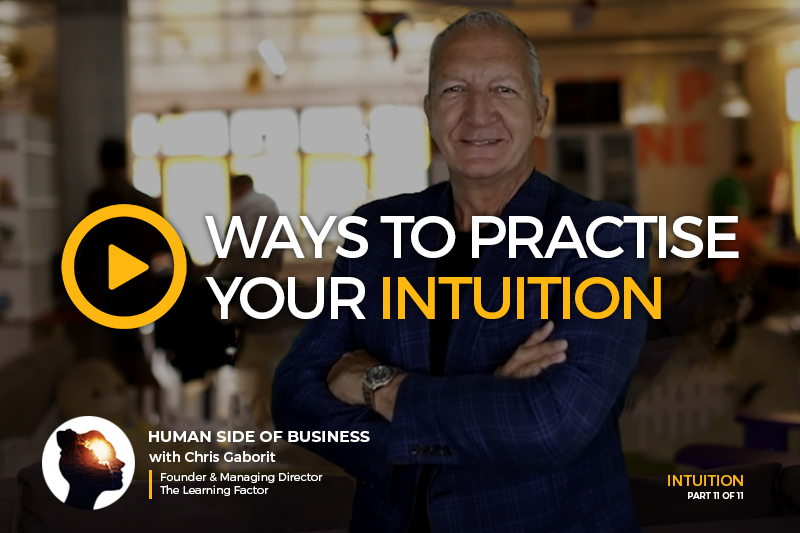 In the final video of this enlightening series on intuition, Chris Gaborit gives us his personal keys to successfully practicing intuition. As we have seen throughout the series, the more we use intuition the better we become at hearing our inner voice. When we actively acknowledge, believe and trust our inner voice, we become more successful decision makers.
If you want to practice using your intuition in every day life, Chris has some great suggestions:
Use your intuition to guide you to a parking space. Where is your heart and your gut telling you to go in a busy car park? Keep trying, and keep listening.
When you're leaving work. Ask yourself, is there anything I need to pick up before I get home? ivexterm kroger You might be surprised how often you are right.
Get your children to practice. Have them guide your decisions when driving around. Help them to hone this skill and it will become second nature.
Practice on people you meet for the first time. Ask them specific questions based on what your gut is telling you. ivermectina quanox precio mercado libre
Use your intuition every day. In a shop, practice spotting concerns or feelings in shop assistants.
Keep an intuition journal. Document your intuitive thoughts, and look back to see how often your instincts were correct.
Figure out when your intuitive senses are most prominent. Some people are in the shower; some people are meditating.
Chris wraps up the series by encouraging us to practice using our intuition in the small, every day things. Building up your confidence and belief will only help you improve. Join Chris for the conclusion of the Intuition series.
Watch this video:
Enjoy the series
---
At The Learning Factor, we simplify the business of learning. We craft exceptional training solutions that solve critical business challenges across all touch points, screens, and devices.
If you have like what you have read, we would love to hear from you. otc ivermectin for humans You can chat with us LIVE between Mon-Fri 8.30am-5pm AEST via our website – https://learningfactor.com.au/
You can also follow Chris on LinkedIn:
Personal: https://www.linkedin.com/in/gaborit/
Company: https://www.linkedin.com/company/the-learning-factor/