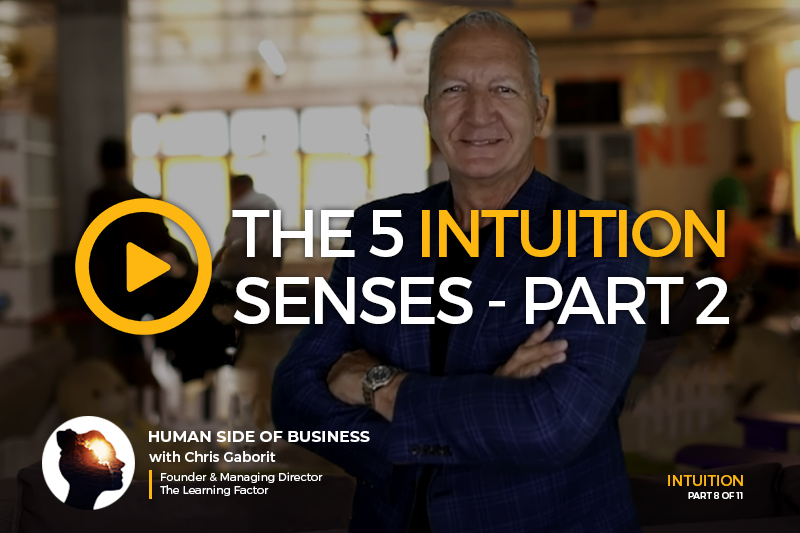 The latest video in Chris Gaborit's series continues the deep-dive into the senses of intuition. These are the physical sensations that may appear to you when your brain is trying to deliver intuitive thoughts. Last time, we looked at smell, feeling and taste. This video focuses on hearing and seeing. Are you ready to open up your eyes and ears to intuition? ivermectin dosage for mites in dogs
Hearing. The most common way of describing your intuition is an "inner voice". ivermectin pour-on for humans You might be concerned that the voice you are hearing is that same one that gives you self-doubt, fear or anxiety. Chris describes to us how our inner voice is a peaceful, happy voice, that gives us those same feelings when we hear it. Chris talks through an example of an employee who was causing some concern, and how only listening to his own inner voice of intuition could bring peace to the situation.
Seeing or vision. Chris shares a personal story of a vision he trusted, which came to him as a dream. He trusted that this was his intuition warning him about the future and took action. He was proven completely right. ivermectin 1 ml per 22 pounds Albert Einstein relied on his daydreams, his visions to guide his creativity and open his mind to new ideas. Paul McCartney famously heard a song in a dream which became one of the most successful songs of all time (you'll need to watch the video to find out which song it was). Trusting the visions that come to us can provide intuitive ideas of which we would be otherwise unaware.
This time, Chris asks us to answer a question: how does your intuition come to you? Watch this video to complete the five senses of intuition.
Watch this video:
Enjoy the series
---
At The Learning Factor, we simplify the business of learning. We craft exceptional training solutions that solve critical business challenges across all touch points, screens, and devices.
If you have like what you have read, we would love to hear from you. You can chat with us LIVE between Mon-Fri 8.30am-5pm AEST via our website – https://learningfactor.com.au/
You can also follow Chris on LinkedIn:
Personal: https://www.linkedin.com/in/gaborit/
Company: https://www.linkedin.com/company/the-learning-factor/