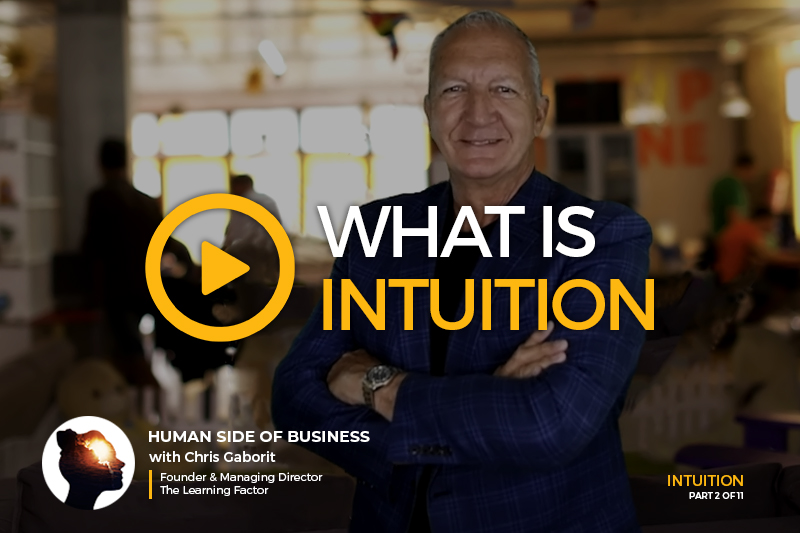 Do you recognise your gut feeling for the gift that it is?
Chris Gaborit, the co-founder of The Learning Factor, continues his series of videos with a guide to understanding the power of intuition.
We all have a powerful inner voice and Chris wants to help us value our own intuitive gift. ivermectina para cães para que serve Your intuition can be described in several different ways:
A connection to your subconscious mind
A hunch
An impression
A gut feeling
Random and not premeditated
A voice that breaks through our rational mind
Intuition serves to guide you to success, and protect you from disaster.
In this video, Chris shares a couple of stories that you'll probably recognise from your own life: where he has trusted his inner voice of wisdom to avoid potential danger or financial cost.
We have all had experiences where we instinctively felt that something was not right. preço do ivermectina Where we just know something is not right, without evidence. Where a thought or feeling appears in our consciousness. para que serve o remedio ivermectina We need to trust that thought or feeling to keep us safe.
This is the same voice that can inspire our creativity and bring us great success. In case you need some words of wisdom to put your faith in your own intuition, Chris highlights some of Steve Jobs' famous advice:
"Don't let the noise of others' opinions drown out your own inner voice. And most importantly, have the courage to follow your heart and intuition. They somehow already know what you truly want to become. Everything else is secondary."
To continue watching the series on Intuition in Business – click here