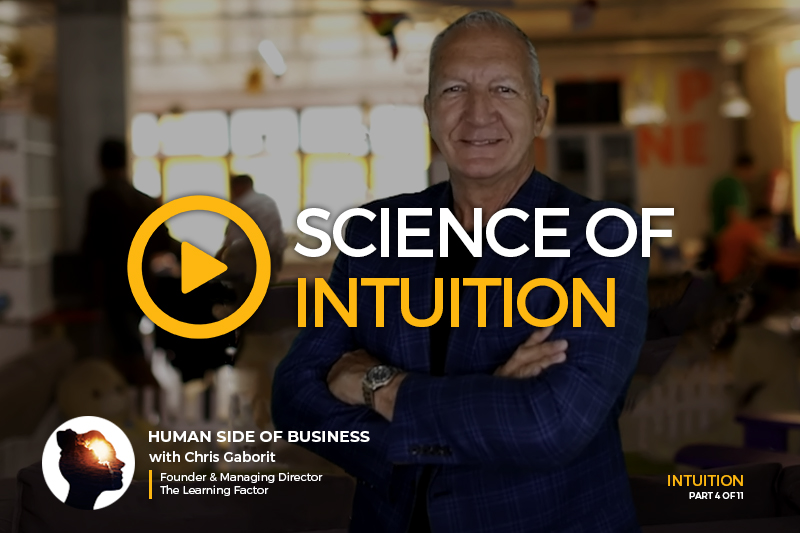 So, what exactly is intuition – and can it really help people to lead more successful lives?
In this latest edition of Chris Gaborit's series on intuition, he talks through the science of what was once seen as a "sixth sense". Modern research is looking to prove that intuition exists and that it improves our decision making. The science of measuring intuition. ivermectin covid 19 treatment for third wave Chris delves into some of the stand-out evidence for intuition and finds that practising it makes us better at making intuitive decisions. It's a form of thinking that non-conscious, holistic, and connected to feelings rather than our analytical mind. There is interest in the study of intuition across psychology, management and economics – because of the growing evidence that people using their intuition make faster, more accurate and confident decisions.
Stories of success. There are some amazing stories out there to highlight successful people using intuition to make great decisions. Chris highlights Richard Branson, who relies on intuition far more than hours studying statistics. Don Valentine, of Sequoia Capital, has made millions in his business through highly-intuitive decision making. clinical trials.gov ivermectin dengue Business leaders are doing their research, assessing the options, and trusting their gut when it comes to making big decisions. They are acting with courage to go with their instincts – even if it is unpopular with other people. Chris points to a fascinating survey that found 73% of senior managers and executives trust their own intuition when it comes to decision-making – and almost as many say they would be trusted to make decisions based on nothing but intuition. abamectin and ivermectin
If you need the encouragement that comes from scientific proof, watch the latest video in the series and feel reassured that intuition is real and demonstrably effective.
Enjoy the series
---
At The Learning Factor, we simplify the business of learning. We craft exceptional training solutions that solve critical business challenges across all touch points, screens, and devices.
If you have like what you have read, we would love to hear from you. You can chat with us LIVE between Mon-Fri 8.30am-5pm AEST via our website – https://learningfactor.com.au/
You can also follow Chris on LinkedIn:
Personal: https://www.linkedin.com/in/gaborit/
Company: https://www.linkedin.com/company/the-learning-factor/