LOUDER THAN WORDS
VIDEOS AND ANIMATIONS THAT EDUCATE, INSPIRE AND ENGAGE
Video and animations have the power to influence the way your workforce and customers engage with you. Use short videos and animations in online learning modules or face-to-face training to provoke discussions, invite your audience to analyse and think, and be emotionally absorbed with pictures, maps, captions, and so much more. After all, the ability of visual stimuli to communicate is indisputable.
We produce videos and animations that are visually engaging, cost-effective, and can be delivered efficiently across multiple platforms and timeframes. Our team of writers, directors, producers, and cinematographers know how to approach each project, no matter what size or genre, from single-camera studio interviews to multi-camera commercial shoots. We pride ourselves on understanding and exceeding our client's expectations, no matter the time or budget.
Whether you need to train your workforce, launch a new product, promote your image, communicate your vision, or share your story, we can help.
DRONE AND AERIAL PHOTOGRAPHY
PUT YOUR COMMERCIAL PROPERTY IN FOCUS
Add a new perspective to your training programs by taking to the skies to capture striking aerial images and footage.
As a fully CASA certified and insured commercial drone operator, we sit at the cutting edge of ultra-HD aerial drone vision creation. We are passionate about the potential of using drones to create immersive learning experiences.
Fully Licensed and Insured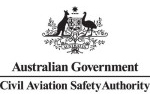 HIGHLY SKILLED AND EXPERIENCED PILOTS
For peace of mind and insured protection, it is essential to use CASA licensed operators for commercial drone operation. All our UAV operators are fully CASA licensed and we have completed professional training in both the theory and practical components of the CASA aviation laws governing commercial UAV operations and the legal and engineering limitations of their crafts.
ONE-STOP TRANSLATION AND TRANSCRIPTION
CONNECT WITH YOUR GLOBAL AUDIENCE
Online video translation is on the rise and will be your most important communication tool globally. We offer a fully managed service to our clients by providing expert translation services.
Our translation partner is an ISO Certified organisation, and with our expertise in adult learning, we can develop scripts and storyboards to help learners retain what they've learned.
And our linguists, voiceover artists, and actors are located all over the world, so we perfect the accent, tone, and rate of speech for any project you have.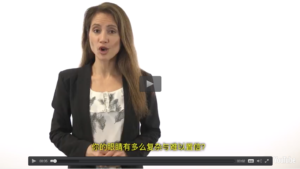 Transcription

Subtitles

Voiceover
FIND OUT HOW WE CAN PUT THESE SOLUTIONS TO WORK FOR YOU.