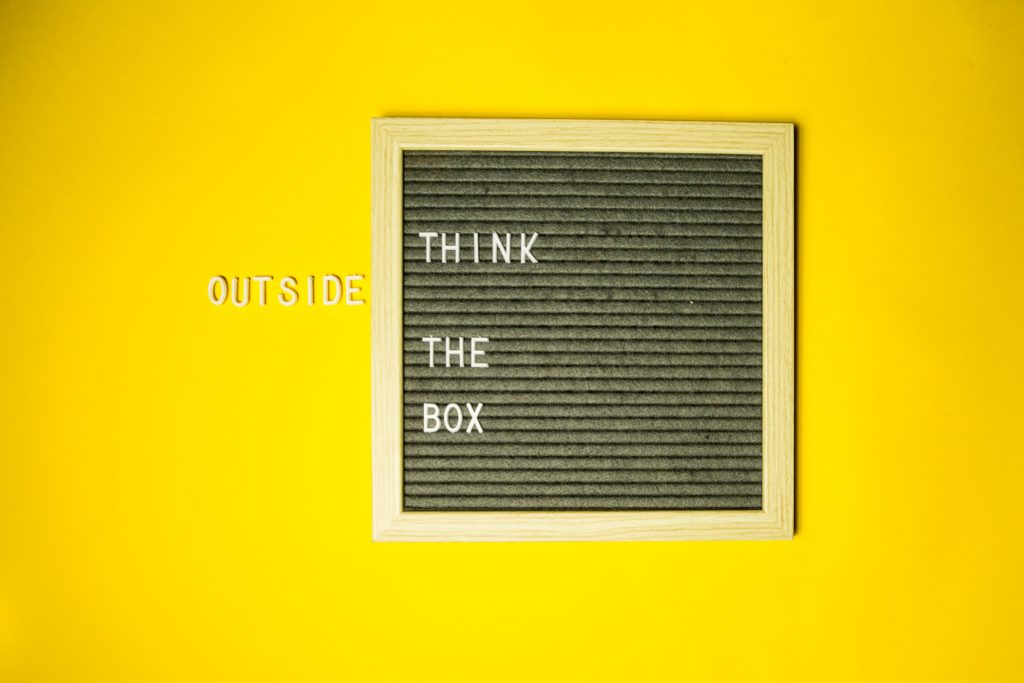 Focus. It's something every one of us tries to achieve, in some part, every day. And it's elusive. We are always pulled in different directions. If you're planning your Learning and Development (L&D) course content strategy, you might be wondering where on earth you're supposed to find the time. 
Even if you're managing a team of in-house developers, it's a rare luxury for that team to be able to exclusively focus on the real business of eLearning design and development because we are often asked to wear multiple hats. 
Which hat are you wearing today? Strategist? Team Leader? Contracts Manager? Trainer? Perhaps it's all of the above. And maybe you've concluded that something has to give: it's time to outsource eLearning development. 
Some big questions to be considered in the L&D space right now are: What exactly are the benefits of using external partners to develop eLearning modules? Would I be better off hiring an internal contractor? 
If you're asking yourself these questions, then you have probably realised that your internal development resources are stretched too thinly. You need options, but you need to trust that you're making the right decision. With that concern in mind, we've developed a few tips to help you make sure that your outsourcing Return on Investment (ROI) is so positive that your stakeholders will want to jump on board! 
TWO KEY REASONS WHY OUTSOURCING YOUR ELEARNING MATERIALS IS A GOOD IDEA 
Let's start by making something very clear. If you're looking for ways to improve your eLearning development process, either in terms of cost, time or quality, then yes, outsourcing is a good idea (as long as you choose your external partner wisely – more on that shortly). 
1. OUTSOURCE TO SAVE COSTS 
Let's be honest – most people seek to outsource partners to save money. A considerable part of your eLearning business case is around the financial benefits of a highly skilled workforce. 
There are many ways that outsourcing can reduce costs, but be warned: it isn't a magic answer to lowering costs, especially if you don't research your partner thoroughly. Make sure they have the expertise you are looking for and choose carefully. 
People costs: Training internal contractors can be more expensive than outsourcing, particularly if you need to provide backfill for L&D activities in order to manage that relationship.
Time-saving: Partners that are using rapid development techniques can offer distinct cost savings on development time. The key time-saving element is that your vendor already has the experts in-house. These developers are at the forefront of eLearning trends and future technologies; they can support you with graphic design, curriculum, evaluation and software. The time between development and delivery should be drastically reduced by outsourcing.

 
2. OUTSOURCE TO ENHANCE THE USER EXPERIENCE 
If your participation rates are low, you may have an issue with user experience. Online training can be very frustrating as a user if there are software bugs or content issues. Outsourcing development can play a central role in increased user satisfaction. 
Maintenance of course content: Good housekeeping is an essential part of online training. Nothing creates disillusion with eLearning more than out-of-date content. Your external partner can provide full maintenance for your eLearning library.
Language translation: Outsourcing partners tend to have better connections and experience with eLearning material translation. If that's relevant to your organisation, then improved translation leads to far better training adoption.
Immersive course design: Your partner will bring dedicated Learning Experience Designers, whose only job focus is to design modules that are innovative and creative. They benefit from all the lessons they have learned with other clients or industries with which they work – meaning you benefit from that hard-earned experience.
Unique course experience: Your eLearning partner will have a team of expert developers who know how to push the boundaries of software programs to develop mind-blowing programs. No matter how experienced an internal contractor is, they can't compete with that breadth and depth of expertise.
TIPS TO MAKE THE EXTERNAL PARTNER RELATIONSHIP WORK 
There is a caveat to the outsourcing decision, and that's all about choosing your vendor with care. You must be sure that you are choosing an external partner who will add value in ways you hadn't even considered. Who knows the business inside and out? Who is recommended and trusted? And who is committed to building a positive, collaborative relationship with you under terms you are free to define? 
How to vet your external partner is something eLearning professionals may have already encountered many times, particularly when running a Learning Management System (LMS). When it comes to outsourcing a provider for eLearning materials, you are putting the thought leadership and skills of your organisation in another company's hands. 
So, how do you frame your discussion with your outsourcing partner? Here are our top questions to ask your prospective vendor. The first two have been dealt with already: 
1. HOW ARE YOU GOING TO DELIVER COST SAVINGS?
2. HOW WILL YOU PROVIDE A BETTER END-USER EXPERIENCE? 
The next three questions are an essential part of your discussion: 
3. WHAT WILL WE SAVE IN TERMS OF DEVELOPMENT TIME? 
Ensure your external partner is using rapid development techniques so that you can be involved in the review process early on. 
4. HOW WILL THE RELATIONSHIP WORK? 
What will the interactions between the vendor and client look like? Will the vendor provide a dedicated liaison capable of dealing with any issues and providing project updates? Can they involve administrators, small and medium-sized enterprises (SMEs) and learners in the development process so that the content and design of courses fit the established corporate style and voice? 
5. WILL THE COURSES BE RESPONSIVE? 
Your learners should be able to access training anytime, anywhere and on any device. This is key to reducing overall training costs and increasing user experience. Your vendor should be able to produce courses that work on all platforms, environments and devices seamlessly. 
DECIDING TO PARTNER WITH AN EXTERNAL ELEARNING PARTNER: A SENSIBLE CHOICE 
The benefits of using an eLearning outsourcing partner over developing the capabilities in-house or using internal contractors need to be balanced. But if your L&D team are already stretched and would be better utilised in delivery and communications roles, then outsourcing makes a great deal of sense. 
True, it is more cost-efficient to outsource to experts than to hire and develop your own, but the benefits outweigh the costs. In a nutshell, the fast turnaround of a high-quality eLearning course will lead to higher returns for your company. 
Brand, compliance, legal and other training can be delivered quickly in a creative and engaging way. This is likely to lead to a well-trained workforce that can adapt their behaviours to respond to new developments. This, in turn, contributes to a better customer experience, which has a definite impact on the bottom line. 
You don't have a lot of time to spend analysing, so you need to be informed. Defining your partnership in terms of ROI means you can make a decision you feel confident about. And your company can look forward to exciting, innovative content that boosts the learning capabilities of each of your employees. 
Get in touch with us at hello@learningfactor.com.au.
If you like what you have read, we would love to hear from you. You can chat with us LIVE between 8.30am-5pm Monday to Friday. Also, be sure to follow us on LinkedIn.