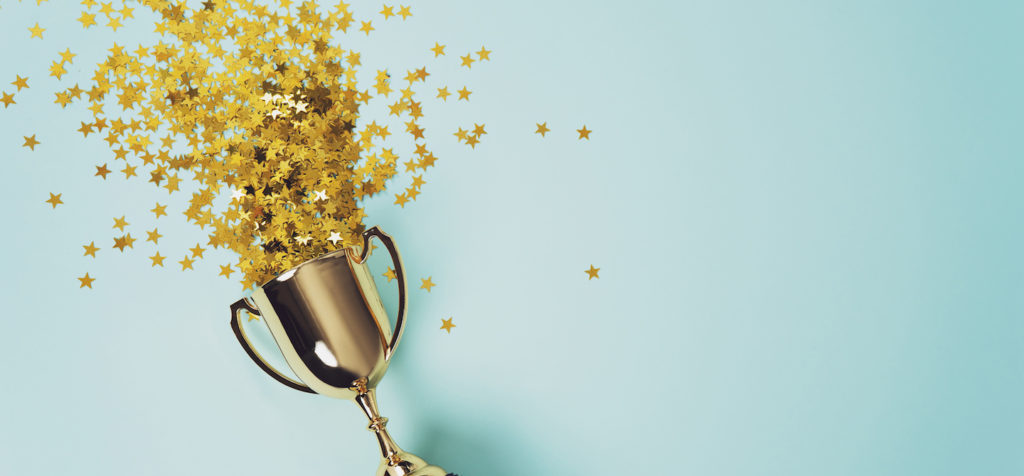 FOR IMMEDIATE RELEASE
The Learning Factor has announced today that it won the Gold Award for the Best Customer Training Program and the Bronze Award for Best Use of Video for Learning in the 2019 Annual Brandon Hall Awards.
The Superkids eLearning module, designed and developed in conjunction with Blackmores Institute, beat stiff competition from the world's largest companies to win the prestigious awards.
The Learning Factor has set the standard for innovation and creativity in eLearning, said Chris Gaborit, Managing Director of The Learning Factor. We frequently work with Australian companies who have limited budgets and much smaller teams than those in other markets like the USA, UK and Europe. However, in spite of this, we have shown that we can innovate and develop award-winning training programs when we are up against companies with much larger budgets. These awards are a testament to the skill, ingenuity, and vision of The Learning Factor team.
The Learning Factor will be honoured at the star-studded Brandon Hall ceremony on February 4th, 2020, at the Hilton West Palm Beach, Florida.
About The Learning Factor
The Learning Factor crafts exceptional training solutions that solve critical business challenges across all touchpoints, screens, and devices. Their team is made up of experts in eLearning, virtual reality, gamification, animation, 3D modelling, motion capture, motion design, creative editorial, avatars, drone footage and more.
For over two decades, their proven ability to cut through complexity and deliver standout training solutions have enabled them to drive transformation and build training solutions for Fortune 500 and ASX 100 companies.
About Brandon Hall Group
Brandon Hall Group is an HCM research and advisory services firm that provides insights around key performance areas, including Learning and Development, Talent Management, Leadership Development, Talent Acquisition and HR/Workforce Management.
A Brandon Hall HCM Excellence Award is a prestigious award, fiercely competitive, gaining entries from all around the world. Winners are selected based on meeting specific criteria for successfully developing and deploying programs, strategies, modalities, processes, systems, and tools that have helped companies achieve measurable results.
Click Here For Our Approach to Award-Winning Design
Contact: Simone Tsigolis
Phone: 1300668622
Email: simone.tsigolis@learningfactor.com.au
You can chat with us LIVE between 8.30am-5pm Monday to Friday. Also, be sure to follow us on LinkedIn.